Are you an Auto A/C professional with an AU Number?
If yes, then apply for an online trade account today!

If you are a CURRENT Highgate Customer, simply fill in all the fields below, read the Online Terms of Use information, and Submit your request for an online trade account. Once approved, typically within 24 hours, you can then login and check RRP, your prices, product availability, and order online!

If you are looking at becoming a NEW Highgate Customer, please continue to complete this form, but note that we may call you for more information in order to enter your business into our system for the first time. This typically takes 48 hours.

NOTE: We do not sell to the public. All public requests for an online account will be disregarded. However, feel free to contact us for your recommended local Auto A/C Professional.

Close
WHO WE ARE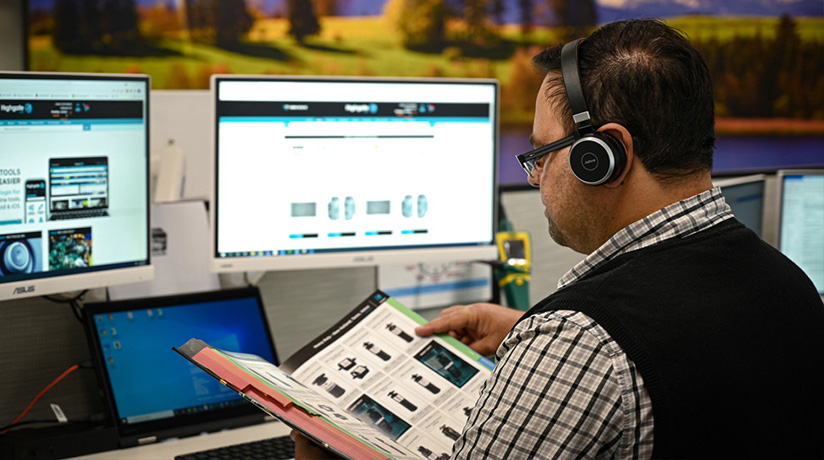 Highgate Air is Australia's specialist supplier to the automotive air conditioning market. Nobody else has the focus, commitment to service, understanding of quality requirements, breadth of range, corporate knowledge or expertise of our friendly team.
WHAT WE FOCUS ON
Highgate Air focuses solely on automotive A/C, covering the car, agricultural, mining and heavy duty industries. Our singular focus means we are experts in our field and able to deliver the best service Australia wide, from smart cars to trucks and dozers!
HOW WE CAN HELP
Are you a mobile auto A/C technician? Or a 50 car fleet manager, or a Agricultural or Mining Equipment Service Engineer? As long as you are a ARC licensed professional and perform auto A/C servicing or repairs, Highgate Air can help you keep cabs cool.
LATEST NEWS
It's easy at this time of year to get 'busy' and leave organising and planning until the last minute, or not at all. Our 3 tips to turn busy into b

READ MORE...

Did you know your flush solvent can leave a residue, rendering it less effective every time you use it?

READ MORE...